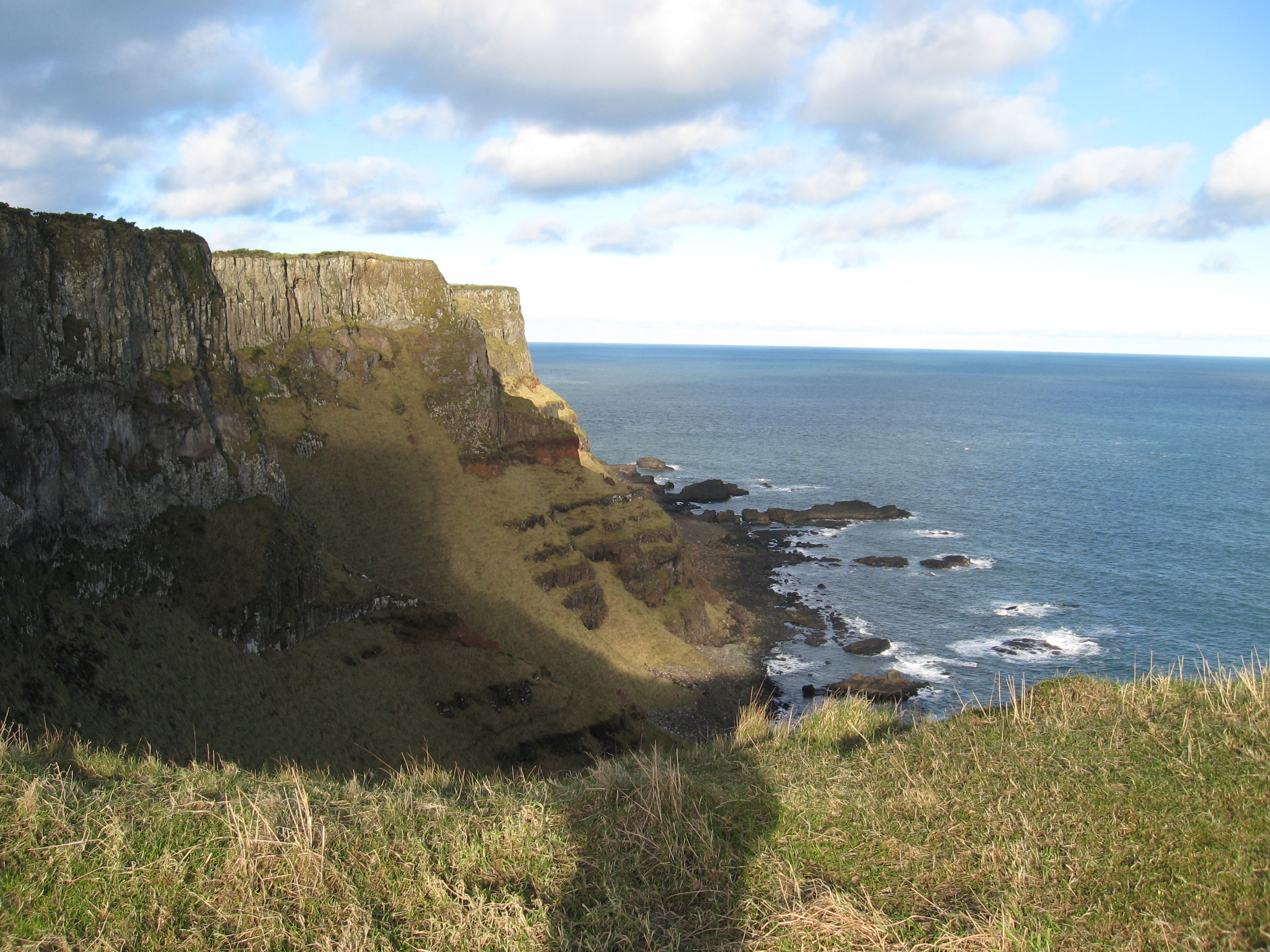 It is February the 14th and I have fallen in love – with the Antrim Coast.
With its wild Gaelic beauty, its depths of a history in which men and women pitted themselves against the forces of nature to eke a living out of the cliffs and sea, and its thin places where ancient Celts, with heightened intuition, sensed a deeper presence of the divine – this is a land where time and eternity dwell.
It being a fine, sunny day, we decided to take the long way round to the Giant's Causeway, following the advice of my good friend, Colin.
Starting out at Dunseverick Castle, thermal-layered against the winter wind, we set off to walk the five miles that would bring us to this incredible site. The last vestiges of the gatehouse are all that remain of this once-proud castle, a salutary reminder of greater, harsher days.
The coastal path stretched out before us, climbing gently to each new headland, so to open up ever new vistas of towering cliffs, secluded bays and gambolling rocks. The occasional seagull gliding carefree, uplifted on the rising breeze.
The earth was soft and firm under our feet, the springy turf belying
the steadfast basalt beneath. Above us the sun's fire gently warmed us, taking the chill out of the otherwise biting wind which urged us ever Westward to our goal. Far below, the treacherous rocks tumbled out to sea, the crashing waves which once – and not so long ago – had furiously raged, now seemed almost tender in their bathing. These four elements which can so cruelly challenge humankind, today seemed set to bless us, holding us in the palm of God's hand.
And we were blessed.
May the road rise up to meet you. May the wind be always at your back. May the sun shine warm upon your face; the rains fall soft upon your fields and until we meet again, may God hold you in the palm of His hand.
Across the Eastern reaches of the Atlantic, the cliffs and mountains of Islay and the Western Isles created for us a stunning panorama, basking in sunlight under clear blue skies. And all this beauty, just for us. We met just one solitary walker, striding bravely into the wind, and otherwise the route was ours, to share with heavy-wooled sheep who balanced precariously on cliff-edge paths. In one isolated bay a carefully restored bothy spoke of a time when men, too, were perhaps as hardy, braving all weathers to fetch their catches of salmon.
And so we came at last to our final descent, 162 steps down to Fionn mac Cumhail's bay. To join our fellow human beings and wonder at this marvel, pieced together some 50 million years ago.
Just a handful had climbed those steps, or ventured part-way along our path. This place held mystery and beauty of its own, and on this day, St Valentine's call held love-struck couples in timeless portraits on these geological pillars, while children climbed and jumped and laughed.
And we –
we took the road less travelled by,
And that has made all the difference.