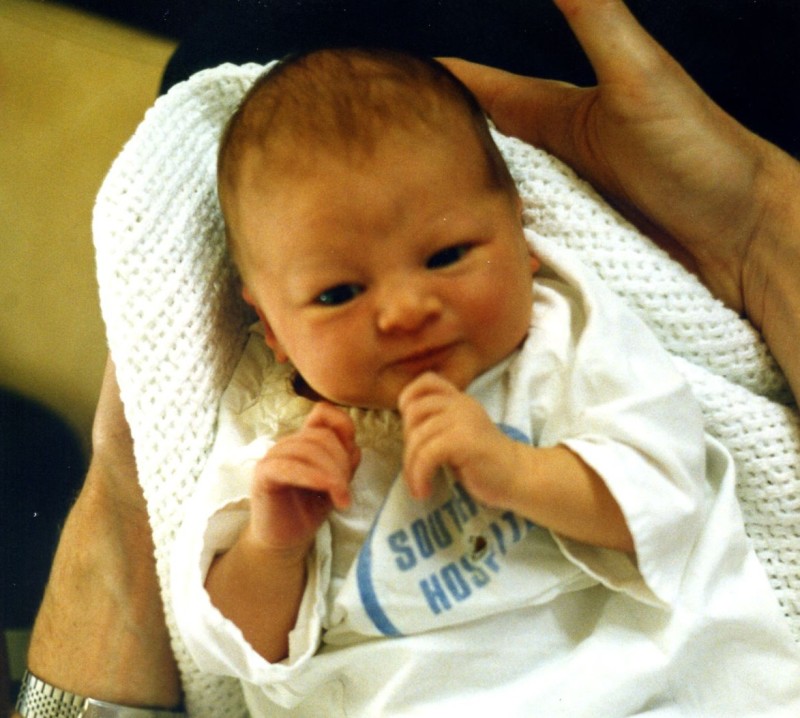 Two days ago I walked into our lounge to see my beautiful daughter, Esther, standing in her newly-bought wedding dress. Radiant.
And I had to leave the room.
Overcome by crushing emotions.
Does every father go through this intense turmoil?
What a mix of feelings: pride; incredible joy; hope; fears; love; nostalgia; wonder; sadness; love. Above all, love.
I thought back to that moment, 23 years ago, when I had helped ease her into this world; to the many times I had sat with her on my knees, gazing into her eyes, or holding her close in a loving cuddle.
But that, my dear Esther, was nothing compared to the wonder of your birth: to help ease you out into the world, watch you fill your lungs and let out your first cry, cut the cord that had kept you alive those nine months, and pass you up to your mum, knowing that you were my daughter.    Growing up to be a child, p3
I pondered in wonder how I had watched her grow and develop: taking her first hesitant steps; learning to use her hands; chattering away in beautiful baby babble; giggling in delight at games of peek-a-boo and round and round the garden.
And now, my little child, no longer a child, stood before me, resplendent. A stunning, grown woman, soon to be a bride.
She could have been her mother.
Twenty eight years ago Helen, unseen by me, had tried on her wedding dress and no doubt brought tears to her father's eyes. Perhaps Helen, too, in a greater light, is joining her heart with mine: filled with hopes for our daughter's future; knowing that it is her journey now, with Rob; that it will have its share of joy and pain, laughter and tears; trusting that they will learn to love and cherish each other even more as the years go by; and blessing them with our undying love.
Six months from now I will walk down an aisle, my beautiful daughter on my arm. And once more my heart will be torn: filled with that incredible jumble of emotions, and that painful privilege which is to be a father.